Welcome to the Homepage
of the
Freelancerserver Hamburg City
Webpage controlled Trading- Fightmissions/Harder NPCs/very hard PvPs
Clanbases/Clanreputations/Extended AntiCheat Features/no cheating or ban!
Cloak Device/Bountyhunt/PvP Stats and Ranking/many more, have fun to explore the HC World

ServerIP: 82.211.19.48:2302

ESRB Notice: Game Experience May Change During Online Play



Hamburg City Mod with ~ Freelancer Cheat Detection is required !
Get the Hamburg City Client Mod here.

Spieler
:
0/69





Denke immer dran, es ist nur ein Spiel Always remember, it is only a game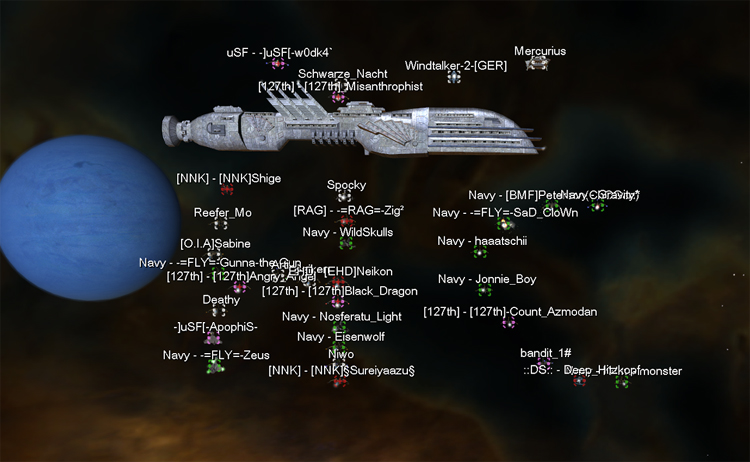 View more Images of this Event
Freelancer Server Rules
1. No Hacks/Cheats/Modding and Bugusing!
2. This Server runs FLCD in semi-required Mode
FLCD is integrated in our Client Mod, without that Mod you cannot use the Charmanager, so download it from our Serverstatuspage.
FLCD (Freelancer Cheat Detect) is an Anticheat System for Freelancer, the Client scans only Freelancer game files.
We respect your privacy and hate everything like spyware/dailer/virus/trojans and other shit out there in the net.
3. Newbie-Protection: Do NOT "bash" lvl 1-20 Newbies!
4. Be fair to other Players, no insult words please!

Sitemap of the Website